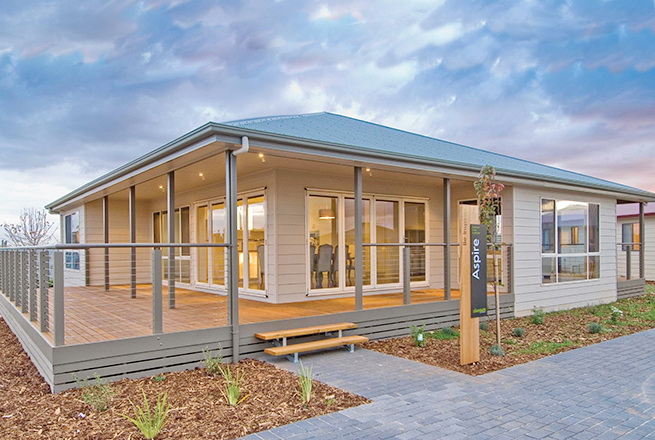 Here's a house that's not too big and has a bright, airy interior. It's by Rivergum Homes, and it's a single-story dwelling with a stylish hip roof.
This house is said to be ideal for the weather conditions near the tropics — like the sub-tropical zone.
The decor is vintage styled, something that lends a particular aesthetic to being in this house.
The rear patio area also has another zone, a small corner for those who want privacy.
The open floor plan includes places many elements in a single room. The front corner of the living room has a sofa with simple wooden tables. Next to it is the dining table. And a kitchen counter.
The house also has airy bedrooms with large windows. The decor matches the simple concept of other areas in the home.
In total, the house has four bedrooms, two bathrooms, a living area of ​​169 square meters. This one was built in Thailand for around 1.9 to 2.1 million baht ($57,000).
Check out the gallery of photos below (all images on our site are expandable, even the featured image at the top).
Find more from River Gum Homes and other home and garden builders we've indexed in our HomeDesigners and Builders Directory. You can search the company's name and look builders near your area. And to see more home and garden,click here.