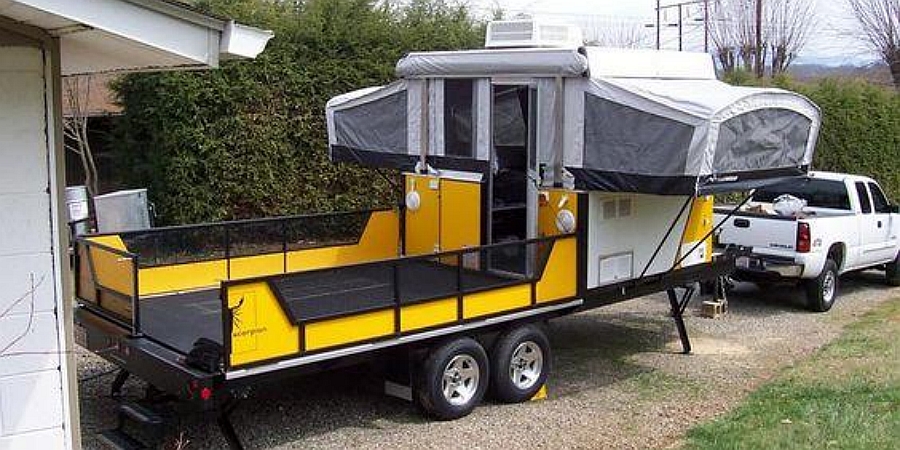 There are a lot of DIY options to mix and match camping, hauling, and RV parts. For example, using a light utility trailer (or a heavy one if you don't have a light one handy), you can add a tent to make a portable camp surface, or you can drop a pop-up camper on it which, when you open it up, turns into an RV with a patio.
Anyway, for those of you out there who are considering a non-standard commercial RV, maybe building one yourself and maybe even going in a new direction with a completely unique idea, here's just a sample of the range of RV trailers people have made themselves, as well as modifications made DIY style to commercial models.
Patios seem to be something people want in their RV, hey?
See more RVs