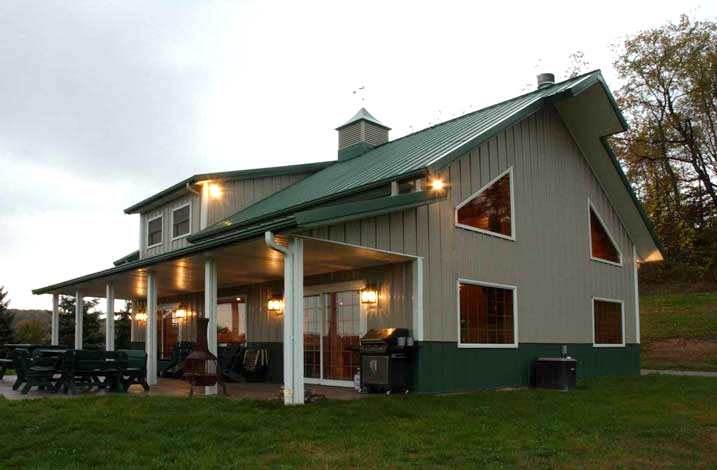 Built for anyone who like space and a an interior that can be unique and versatile depending on what you need, this home is fitting for small to mid-sized families or those who plan to grow their families. With its traditional look, this home can be a lifetime home, and this Morton metal home, though built with small families in mind, can also be a multi-generational space, large enough for a mid-sized family to be comfortable, but also the kind of house that gets passed down from generation to generation.
Specifications: 30'W x 11'H x 40'L, 3 bedrooms, 3 bathrooms
Check out the gallery of photos below (all images on our site are expandable, even the featured image at the top).
Find more from Morton steel buildings, and the metal and steel design and build companies we've indexed in our Home Designers and Builders Directory. You can search the company's name and look builders near your area. And to see more metal homes, click here.